The Trumbull County Disturbance
---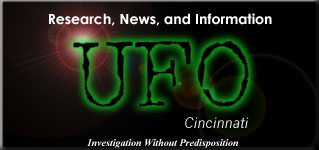 FOIA reply
from Youngstown Air Reserve Station regarding the Trumbull County UFO situation.
---
Department Of The Air Force
Air Force Reserve Command
910 CF/SCB Youngstown Air Reserve Station
3976 King Graves Road
Vienna OH 44473-0910
Dear Mr. Young
This is in response to your Freedom of Information Act request, 19 Jun 98, for all references, notations, logs, reports or records and other audio/visual documentation pertaining to the alleged incident on 14 Dec 94. This request was received by this office on 24 Jun 98.
We were unable to locate any information pertaining to your request. If you have any questions concerning your request, please contact the above.
Sincerely,
[signed]
Terry S. Clark, MSgt, USAFR
Freedom of Information Act Manager
---
This page updated November, 1998
Copyright, 1998
All Rights Reserved
This material is strictly for
non-commercial purposes