The Trumbull County Disturbance
---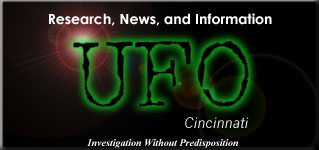 Trumbull County Investigation:
Air Force Reserve Security Police, Youngstown AFB
Shortly after midnight I contacted the U.S. AIR FORCE RESERVE facility at 3976 King Graves Rd, Vienna OH 44473. My call was to the 910th Air Lift Wing, and was to the office of the Air Force Reserve Security Police division at 330-609-1000. I placed the call around 12:15 a.m.
The person who answered the phone sounded like an old-timer with a southern drawl. I could hear a television in the background as the security officer informed that he couldn't help me with my inquiry. He said that nobody else could probably help me, either.
The officer said that 'blotters,' log reports which may specify certain notes or incident summaries, are only kept one year, and there are no logs indicating who would have been on-duty from the 1994 time-frame.
I had to poke him for information, and when asked, he said that the FAA tower is on air force property, and a routine third-shift usually has several officers scheduled for duty. He said there would have been no way to tell who was on duty December 14, 1994.
The security officer briefly put me on hold while I heard him place a radio dispatch to another officer/worker regarding an airplane which had landed or was being serviced.
This person that I spoke with strangely asked NO questions, as I did enough explaining in my phone call that should have seemingly been sufficient to 'wet one's appetite' for more info. He seemed disinterested in my call, as if it were routine.
I asked if he had heard of this account before and he said: "Nope."
I am not satisfied with this inquiry and will try again during business hours to speak with a supervisor. I want to be certain that blotter reports or scheduling assignments from December of 1994 are no longer available.
Filed:
June 15, 1998
Kenny Young
---
This page updated November, 1998
Copyright, 1998
All Rights Reserved
This material is strictly for
non-commercial purposes