The Trumbull County Disturbance
---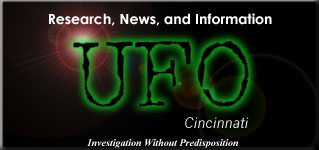 Interview with Captain Keytack
This afternoon I contacted the U.S. Air Force base in Vienna, Ohio at 3976 King Graves Rd, Vienna OH 44473. My call was to the 910th Air Lift Wing Security Police Division regarding the UFO incident from 1994.
After explaining the nature of my call, it was then transferred to the public affairs office where I spoke with Captain John Keytack.
Only upon the first few utterances to Mr. Keytack of my call, he immediately broke into dismissive comments, stating repeatedly: "I assure you, that did not happen. It never, ever happened, this is all pure fiction."
Stunned and floundering by his unshakable comments, I could tell that the tone he was establishing for this telephone discussion was a harsh one.
"Look Mister Young," Keytack argued with a paced, assured methodology, "we can go through alot of time here, but I'm telling you right now that this NEVER happened."
His remarks were made before I could ever explain the basis of my inquiry.
"Let me tell you," he soundly guaranteed, "that when things happen here, they get passed on to me. I've been at the base since June of 1989, I am chief of public affairs, full-time... not a weekend warrior. I am intimately aware of everything, EVERYTHING that's going on around here. What you are saying, Mister Young, has NEVER happened."
I took my turn at bat and set the record straight with Captain Keytack, explaining to him my acquisition of 9-1-1 tapes and witness inteviews with police officers involved, one as recent as earlier this same afternoon. I then offered to forward Captain Keytack a copy of the tape.
"I don't know what information you have," he declared, as if in full combat mode, "and even if the information you have is valid. No sir, I am not soliciting your information. Everything you're telling me is suspect."
Jumping into gear with Captain Keytack, I explained that he must have been aware of certain details prior to my call, as he was presently denying a situation which I had not even advised him of.
"Are you a UFO buff?" Keytack asked in a belittling tone.
"No sir," I countered, "I am a UFO investigator."
"I have no reason to solicit from you any information regarding the incident you are referring to," Keytack stated gruffly, "and from my frame of reference, the incident never took place."
Keytack went on to challenge my investigative pursuit of this case, and said that if I had conducted an adequate investigation, I would have been informed by the local news media that the event never happened.
I then informed Keytack that I had contacted numerous media agencies relevant to this specific investigation, and had spoken at length with a reporter from Channel 33 News in Youngstown, Ohio who was well aware of the incident.
"No sir," Keytack affirmed. "I know Ms. Stacey Adger from that station personally, and if something like that would have happened, she would have told me. I did not get one call or query."
I then advised Keytack that it was Adger herself on the 9-1-1 tape calling the dispatch office, and explained that I, too, had spoken with Adger, and in my discussion with her, learned that she had indeed contacted the FAA tower.
"I find that incredibly hard to believe," Captain Keytack said, "and being as actively involved with the news media as I am, I am satisfied that there is no basis for your inquiry."
I asked Captain Keytack whether or not he would have been later advised by the tower operator of a call from the Trumbull County 9-1-1 Dispatch Office reporting a UFO situation. He said that he would have been given the information. I asked him if he would have been told of the encounter a security guard had with a Howland Township police officer at the entrance regarding the UFO situation. He said that he would have certainly been given that information.
Keytack said that each morning he reviews all incident and blotter reports, and has never seen anything relevant to such an event at the airbase. He added that such an unusual entry appearing in blotter reports or incident logs would 'stand out' to him.
"Look, I'm not just key staff here, I'm the base public affairs officer," Captain Keytack said. "I inform the commander and key staff when something of media or public interest is to be dealt with."
I asked Captain Keytack if he was interested in investigating this case with me, and if he would care to confirm the event for himself by contacting the 9-1-1 dispatch center or speaking with the Howland Township police office I spoke with earlier in the day. He did not give any indications that he would seek to confirm the information for himself.
When asked about the number of persons routinely on-duty during the overnight hours, the public affairs officer stated that there is normally a certain amount of security and fire department personnel on duty during the graveyard shift. He said that in the December months, there may also be heating and cooling personnel who would have been on duty. He added, however, that 'time and attendance' records are kept for only two years.
Captain Keytack then declared: "You might have very good intentions or incorrect information that you have misinterpreted, I can't say, but I assure you that this never happened. I have not previously heard of this..."
He then went on to add that he was aware of a "flying saucer" flap happening nearly 18-miles north of the base in the fall of 1989, but he stressed that the reports were unrelated to the base itself.
When asked about the details of military jets reportedly in the air in pursuit of the UFO near the airbase, Keytack advised that the jets wouldn't have been dispatched from the Vienna facility.
"We have no jets on alert here... it's not like you see on TV. Any jets seen in the air would've originated elsewhere."
He informed that no logs would be available to indicate 'visiting' flights, as such log entries appear only when such traffic lands for refueling or other purposes.
He sought to deflect my inquiry about the FAA tower controller by claiming that all calls and aircraft routing is handled by Cleveland after midnight.
"Does that mean the tower is unmanned?" I asked.
"No," he replied.
He went on to complain that the person in the FAA tower would have told him about such an 'alleged' happening. As I began to explain about the two calls placed to the FAA tower by the 9-1-1 dispatch office, he commented: "I've even been called at home on civilian aircraft incidents, and they surely never called me about this."
I then expressed to Captain Keytack that despite his certainty that the event never happened and his lack of interest in my investigation, I would be sending him a copy of the 9-1-1 tapes, which I explained most normal people would be curious about. Along with the tape, I informed that a Freedom of Information Act Request would also be enclosed, relevant to the UFO incident. He indicated that I may be wasting my time.
That concluded our strange telephone conversation.
Keytack was the public affairs officer I spoke with back in 1996 regarding this same investigation, and he employed the same approach then as well, abrasively telling me: "You have been blasted with wrong information."
I regret this afternoon's conversation degenerated to a point, counter-point dispute, but the tone in which Mr. Keytack handled my good-natured inquiry was anything but productive or cooperative. Prior to even knowing the details or the nature of my call, he was denying the event.
During the phone call this afternoon, I made the decision to engage Captain Keytack on the same level he had confronted me on, and soundly refuted each dismissive comment he made by referencing my acquisition of 9-1-1 tapes, witness interviews and media inquiries. He had no sound rebuttals to deflect to my comments.
I believe my decision to meet his confrontational tone was warranted, because my approach was measured with compromise and an acknowledged 'good faith' approach to the inquiry. I explained to Mr. Keytack that despite his lack of information, that an unusual event DID happen, and that I would be neglecting my duties as an investigator if I were not to make the present inquiries with his office that I was undertaking.
I thought it very interesting that he had no personal desire to acquire more information from me about this event, and did not seek to confirm it for himself by contacting the 9-1-1 center or speaking with the officers involved, who I offered to put him in touch with. I pondered if this were a normal response, as I would suspect that it would be ones duty or concern to acquire and verify such information, if not for his own interest, then for benefit of the facility and department he represents.
His absolute denial of the event without being advised of any investigative findings indicates a strong predisposition against any objective take on the Trumbull County incident, and a surprisingly defensive posture.
He will be forwarded an FOIA request and copy of the tape at the following address:
Captain John Keytack
Public Affairs Office
HQ 910 AW/PA
YARS
3976 King Graves Road
Vienna, OH 44473-0910
Filed:
JUNE 17, 1998
Kenny Young
---
This page updated November, 1998
Copyright, 1998
All Rights Reserved
This material is strictly for
non-commercial purposes