The Trumbull County Disturbance
---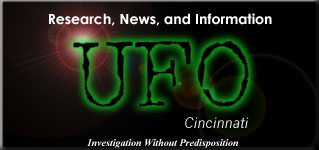 What is the Trumbull County Disturbance?
This incident is a remarkable UFO situation happening in 1994 near Youngstown, Ohio. The case involved the pursuit of a low-flying object by numerous police officials from a wide area. One officer approached the object at close range, saying it 'lit up the ground as if daylight,' and also declared that the electronic/radio instrumentation of his patrol cruiser was "shut down" by the object.
Why hasn't this been publicized?
That question is partly what makes this case somewhat interesting. The details of this incident had been known by and available to news media personnel in the region, but the incredible story was never publicized, and the participants involved did not seek to discuss the incident in any public capacity. The case was discovered by accident as a misplaced phone call by a UFO researcher was directed to the wrong police agency concerning a separate UFO sighting in a small town in southern Ohio.
The incident actually began before 12:01 a.m. in the early morning hours of Wednesday, December 14, 1994. Before midnight, the Trumbull County 9-1-1 center had already logged several UFO reports from residents near the Sampson Road vicinity. Curiously, UFOs were reported in the area the previous evening, as well as two weeks prior.
Where, exactly, did this occur?
In an area within Liberty Township, about 4-miles north of Youngstown, surrounded by Weathersfield Township to the west, Vienna Township to the north and Hubbard Township to the east. The happening occurred near and above the Youngstown Air Reserve Station, where public relations officers adamently deny the event ever transpired, despite the acquisition of 9-1-1 police dispatch tapes to the contrary.
How were the 9-1-1 tapes acquired?
Several telecommunicators at the Trumbull County 9-1-1 center read the 1996 report entitled: "The Trumbull County Disturbance: The Wrong Liberty," which appeared on the internet. Intruiged by this account, they researched the case and acquired a date of the event. Acting strictly as private citizens and not on behalf of the department, they retrieved the data from the audio tapes stored at the center. The original tapes were said to have been 'missing,' but a backup set was located in another storage area.
Which police departments are involved?
There are 25 police departments in the Trumbull County area, all of which are serviced by the same 9-1-1 Telecommunications Center. A dispatcher on the December 14, 1994 audio tape acquired from the 9-1-1 telecommunications center stated that the UFO was observed by numerous police agencies. There are two references to this. One quote: "Everyone in the county has a visual on it that I can hear." Another controller states: "We have multiple departments right now that has sightings on it."
This is a listing of the police departments in Trumbull County:
BAZETTA TWP. PD - 2667 McCleary Jacoby Road: Cortland, OH 44410
HUBBARD CITY PD - 33 W. Liberty Street: Hubbard, OH 44425
ORANGEVILLE VILL. PD - High Street: Orangeville, Oh 44453
BRACEVILLE TWP. PD - 586 Braceville Robinson: Newton Falls, OH 44444
HUBBARD TWP. PD - 2600 Mill Street: Hubbard, OH 44425
TRUMBULL CTY SHERIFF - 605 Panther Drive: Warren, OH 44483
BROOKFIELD TWP. PD - 6844 Strimbu Drive: Brookfield, OH 44403
JOHNSTON TWP. PD - 4424 SR 88 NE: Farmdale, OH 44417
VIENNA TWP. PD - PO Box 473: Vienna, OH 44473
CHAMPION TWP. PD - 149 Center E.: Warren, OH 44481
KINSMAN TWP. PD - 9270 SE 5: Kinsman, OH 44428
W. FARMINGTON VILL. - PO Box 215 - 251 Fourth Street: W. Farmington, OH 44491
CORTLAND CITY PD - 400 N. High: Cortland, OH 44410
LIBERTY TWP. PD - 1315 Churchill Hubbard RD: Youngstown, OH 44505
WARREN CITY PD - 141 South Street SE: Warren, OH 44483
FOWLER TWP. PD - PO Box 12: Fowler, OH 44418
LORDSTOWN VILL. PD - 1583 Salt Springs Rd.: Lordstown, OH 44481
WARREN TWP. PD - 3765 W. Market Street: Leavittsburg, OH 44430
GIRARD CITY PD - 100 W. Main Street: Chard, OH 44420
MCDONALD VILLAGE - 451 Ohio Avenue: McDonald, OH 44437
WEATHERSFIELD TWP.- 1451 Prospect Street: MineralRidge, OH 44440
HARTFORD TWP. PD - PO Box 116: Hartford, OH 44424
NEWTON FALLS PD - 19 North Canal Street: Newton Falls, OH 44444
HOWLAND TWP. PD - 169 Niles Cortland RD NE: Warren, OH 44484
NILES CITY PD - 15 East State Street: Niles, OH 44446
Of these 25 police departments, the following are likely candidates for involvement as per reference on the audio tape plus additional inquiries made during the 1996 phase of the investigation, where other departments were mentioned:
Niles City PD
Howland Twp. PD
Girard City PD
Warren Twp. PD
Liberty Twp. PD
Cortland City PD
Brookfield Twp. PD
Trumbull County Sheriff
Hubbard Twp. PD
Hubbard City PD
Note that this listing excludes one major department: The Trumbull County Highway Patrol, which is totally separate and not dispatched by the 9-1-1 center. This agency does not retain 9-1-1 tapes from December of 1994.
There is one facility 'SHARED' by both the Youngstown/Warren Regioal Airport and the Youngstown Air Force Reserve Station. From various interviews, it has been determined that the UFO seen by the police officers and base-security personnel would/should have been observed by the FAA controller in the radar tower, which was situated at a nearly 60-foot elevation. On the 9-1-1 tapes, the controller informs that he cannot visually observe the object, and adds that his radar screens indicates no traffic in the area. The Ohio Atlas & Gazetteer by Delorme illustrates 4- runway/taxiways. The facility is situated near the Crown Hill cemetary (also referenced in tape). The airport is north of Warren Sharon Road, east of Ridge Road, west of Route 193 and south of Kings Graves Road. The airport is about five miles east of Warren. The region in question is adjacent to a Defense Logistics Agency and National Defense Stockpile, one of the biggest radar/air defense installations in the United States. The Youngstown Municipal Radar Air Defense Agency is also within the locality.
"Most people don't realize that this air base out here is one of the best kept secrets in the whole damnable country," a Hubbard police officer stated in 1996. "Don't kid yourself. You wouldn't believe the hardware," he insisted.
Various descriptions are given to recount the physical appearance of the object, ranging from a bright light to a structured object with a parachute-like attachment, to an object with an element protruding from the top of it. The primary object was first said to have been 'blue-colored' and even described as the "back-end of a fighter plane." Other callers described a bluish-green object with flames. Police officers described a brilliant red light on a 'huge' object, others reported a bright-white light. Still others described a glowing red, saucer-shaped object which rotated, as if on an axis.
No sound was heard in conjunction with any of the sightings.
As the event progressed, at least two objects were seen and pursued. Three or more objects were also reported at a higher altitude before military jets were thought to have arrived, in pursuit of the UFOs. There is no indication (on the 9-1-1 tape) that the primary object was seen to produce or generate the other objects (a commonly reported characteristic of many UFO reports), and such a happening would have probably been referenced by the policemen without reservation due to the mass-witness climate. If other objects were truly present and visibly noticed in divergent locations, their approach method is not known (zoom, swing, fade in, etc). From the tape, we know that the initial object approached from a high elevation and hovered at an estimated 50-foot elevation sometime before midnight above a residential neighborhood for a lengthy duration before executing a departure path to the north, finally rising to a high elevation and appearing as a star in the sky.
To balance this account, one must also note the possibility that the excited and alert officers could have been observing and misidentifying stars or airplanes while on the lookout for a UFO reported across the county by several of their fellow officers. This is even referenced on the tape as speculation by other policemen who apparently did not see the main object. However, it should be stressed that an officer on the tape did qualify a distinct difference between stars and routine air traffic against the unknown objects, which he counted to be as many as six. He made the analysis while speaking to the controller as he was visibly observing the objects. Another officer flatly discounted the 'star or planet' scenario, stating that the object was 'huge' and lit up the ground as if it were daylight.
Is there any record of whether jets were scrambled that night? If they were (as the police officer indicated, "four planes up there") would that be very unusual at, say, 2 a.m.?
We don't know that 2 A.M. was the approximate time of this report, we are given no time-stamp or reference point from which to accurately log the event. The officers who dubbed the tape from the master reel gleaned the data from a time period after midnight until 6:00 a.m. The segment referencing the 'military jets' is one of the final sequences, so it could have been later in the morning, perhaps 4 or as late as 5. Since this data is retained within a 6-hour time, the 'real-time' impressions upon listening to the available recording will not be reflected, as its duration has been compacted onto a 90-minute tape. The officer who is observing the jets is doing so from a time-frame where the incident is nearly over.
One may suspect the presence of jets at an early hour would be unusual, but note that the officer involved certainly thought that the airbase was scrambling jets in pursuit. The Public Relations Officer at the Youngstown Air Force Reserve Station, who denies the reality of the event, informs that no jet aircraft as described are housed at the facility, where C-130 Cargo planes are stationed. If jets were, indeed scrambled to the scene, they may have originated from the Springfield, Ohio Air National Guard Base or Wright-Patterson Air Force Base in Dayton, Ohio. It is very reasonable to suspect that if jets were, in fact, scrambled... they could have originated from another state altogether.
It is important to note that when the Liberty Twp. dispatcher contacted the FAA tower operator (around the 1 A.M. time-frame), the radar controller said there was nothing on radar or in the air at the time within a 60-mile radius of Youngstown. He added that a plane had departed about 30-minutes earlier and climbed straight up, but nothing was 'presently' around. This indicates the arrival of the alleged jets were probably within a fair amount of time after the analysis by the radar operator.
Another factor in this may also be the pattern of scheduled military or commercial flights in/from Youngstown during the early morning hours. Perhaps as the morning progressed, more air traffic increased (such as Federal Express, etc). However, in an interview with base personnel and a local officer from the area, he informed that there are no routine flights in or out of the facility.
What about the air traffic controller. Had he/they been "fired" or "reassigned?"
Unknown. A news reporter with a Youngstown television station was aware of rumors that the controllers who had been employed at the tower in the time-frame surrounding this incident had been reassigned across the country. Despite FOIA requests asking for such information, nothing has been advanced to shed light on this aspect of the story. During a 1996 interview with a tower supervisor, it was stated that all of the controllers were FIRED at roughly the same time.These comments, from a female operative, were within the context of the UFO inquiry and in direct response to questions regarding their whereabouts. There was, however, no indication of wrongdoing (as the term implies) given that would justify their dismissal. (Such an admission would probably not have been furnished anyway).
Without any direct information equating this collective dismissal/firing with the UFO incident, it may important to reference. The needfulness of this reference can be drawn from the Michigan 9-1-1 situation - also from '94, where it was reported that the radar operator involved in that case was somewhat elusive when researchers sought to contact him, as he, too, had been reassigned elsewhere. A similar case of 'reassignment' is the Eastlake County, Ohio case from the late '80s in which U.S. Coast Guard employees witnessed a spectacular UFO and afterward could not be located by reporters due to their relocation and new duties. This establishes certain precedent from which soft reference (and concern) can be justified.
At this point and from the information afforded on the tapes, we only know of one FAA tower operator who responded to the calls from the 9-1-1 center. It is not known if this one person was numbered among those who were 'fired.'

What attempts have been made to explain this incident?
Numerous inquiries have been made with officials of the Youngstown Air Reserve Station, as well as police departments, and one local hospital in the region, to determine if this could be a case of mistaken identity caused by other air traffic. Various avenues of approach considered that an emergency medical helicopter or a low flying 'Sky-Crane' helicopter could have generated the reports. After detailed investigation, however, such speculation has been satisfactorally discounted.
Numerous FOIA requests and responses are still pending, and additional channels of inquiry are also being sought. There are "certain rumblings" indicating that the Trumbull County Disturbance may be referenced in a national news program, which is currently in production. Continued investigations into this affair may still yield more clues, and further technical means are being explored so that the 9-1-1 tapes can be made available to the internet patron.
Prepared by
Kenny Young
---
This page updated November, 1998
Copyright, 1998
All Rights Reserved
This material is strictly for
non-commercial purposes